How Much Does Shopify Website Development Cost?
You must already be familiar with the potential of a Shopify eCommerce business. Now you need to understand how much a Shopify website costs. Various factors influence the cost of your Shopify store, and without getting the right estimate, you'll most likely go over budget. 
In our years of experience in the eCommerce industry as a leading Shopify development company, this is the most common mistake we have seen eCommerce brand owners make when setting up their business.
So, without further ado, let's determine the Shopify website development cost.
3 Shopify Site Cost Benefits – How Shopify Helps You Save Money?
Is a Shopify website an expensive alternative compared to platforms like WooCommerce, and WordPress? Well, the answer to this question is both yes and no. Even though Shopify is a paid eCommerce platform, the brand owners get tremendous value for the amount they are investing in the platform. 
Here are some of the cost benefits of choosing Shopify for running your eCommerce business:
1. Low Maintenance Costs and Reliable Support
When creating an eCommerce store with WooCommerce, you can expect to develop everything yourself using all the available guides. However, HOI's Shopify experts don't recommend eCommerce brand owners set up the website themselves. 
That's because the eCommerce website's backend requires technical skills like coding; for that, you'll have to take the help of professional eCommerce developers. 
Similarly, when you set up the eCommerce website yourself, you won't get dedicated and reliable support. This can become a problem when you are facing a technical issue during the development process. 
So, it's best to choose a Shopify development team that provides you with customer support along with an affordable website maintenance package.
2. Lower Setting Up Costs
eCommerce platforms like WooCommerce are open-source, which means anyone can download them for free and develop their website. Similarly, as there is no cost to install these open-source platforms, eCommerce brand owners can easily upgrade the website's functionalities and features without having to pay any subscription fees. 
This sounds great on paper, as you are cutting down the development costs. However, you'll be spending most of your time setting up technicalities and improving features like hosting, installing an SSL certificate, or designing the layout of your website. 
Shopify, on the other hand, takes care of all these things for you. For a fixed fee (which varies according to the pricing plan you choose), you get all of the setup features from Shopify. 
The recurring fee is expensive; there's no doubt about that. But it covers all the technical hassles, so you can only give attention to the most important decisions when running the eCommerce business.
Security is one of the most crucial features of any eCommerce website. The website you create needs to be secure enough for customers to trust you with their confidential data, like credit card and personal information. Retailers also need assurance from the eCommerce platform for conducting business. 
To make all of this possible, you'll need to ensure your website is PCI-compliant. The basic PCI DSS standards enable companies to process or transmit confidential information. These PCI are designed in a way to protect the websites from any kind of data breach or theft. 
PCI protocols have 1 level, with 1 being the highest standard of security. That's why HOI experts recommend setting your website to PCI level 1 of security. 
When you create an eCommerce website on Shopify, your store will be level 1 PCI DSS compliant by default. 
This is a top-tier feature for eCommerce brand owners as they won't have to spend considerable money and time on achieving the highest security standards.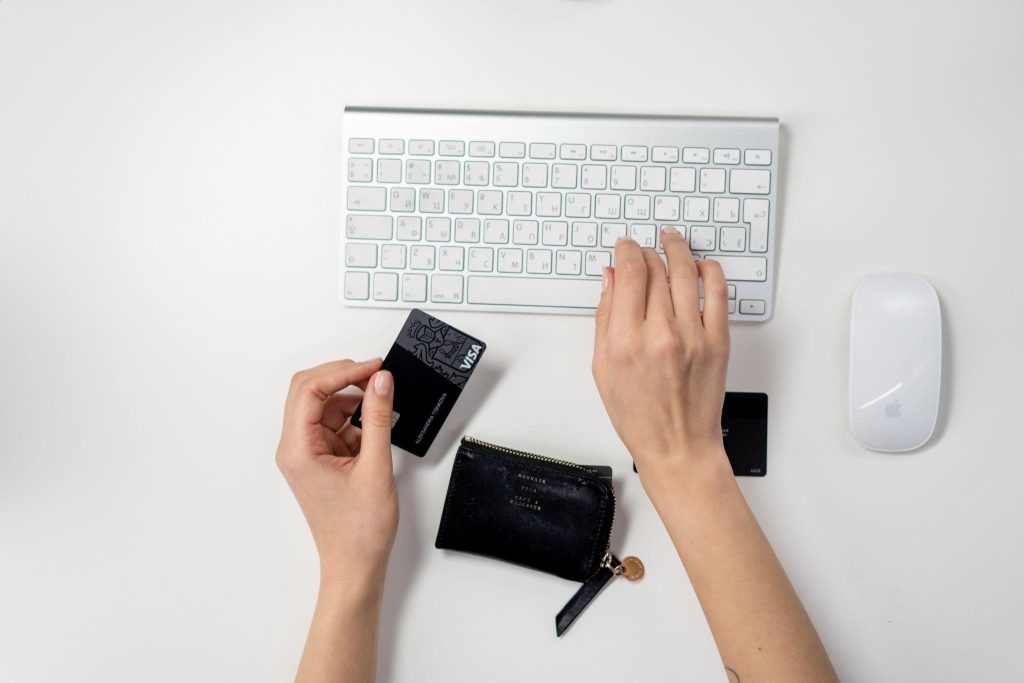 How Much Does It Cost To Start A Shopify Store?
Since Shopify is a paid eCommerce platform and charges different fees depending on the features, it can get confusing at times to calculate the overall cost. Similarly, some Shopify costs are fixed, while others are optional. Let's understand all of them one by one: 
Shopify Website Development Cost Factor #1:
a. Shopify Pricing Plans Breakdown – Which Plan Is The Best For You?
Now let's discuss the right Shopify plan for your eCommerce business. Shopify offers multiple pricing plans to choose from, each having its own features and benefits. 
Here is an overview of Shopify pricing plans you can get:
Shopify Starter Plan $5/month
The Shopify starter plan is perfect for eCommerce businesses that want their products across social media platforms. 
Basic Shopify Plan – Monthly plan – $29/Month | Yearly Plan $14.44/month
The basic Shopify plan is suitable for new eCommerce brands.
Shopify – Monthly Plan – $79/Month | Yearly Plan $39.44 /Month
The Shopify monthly plan is suitable for professionals who want reporting and other similar features.
Advanced Shopify Plan – Monthly Plan – $299/Month | Yearly Plan – $147.78/Month
The advanced Shopify plan is the right option for businesses that prefer the lowest transaction fees.
Shopify Plus – Starts From $2000/Month
The Shopify Plan package is built for multi-million dollar brands with high-volume transactions.
b. Shopify Features On All Plans
Here are the core features that you'll get with almost all Shopify pricing plans:
Unlimited Product Listings

Unlimited Bandwidth

Manual Order Creation

Discount Codes

Staff Accounts

Abandoned Cart Recovery

Customer Support
These are the most important features every brand owner needs for operating a successful eCommerce business. 
Now, let's break down the cost according to the pricing plan you choose:
In a Shopify Starter Plan, you don't get the feature to create a Shopify store. However, in this pricing plan, you get purchase links on your website. 
These purchase links work as an integration that you can add to third-party CMS like WordPress or Wix. The Shopify Starter Plan will cost you $5 per month, along with a 5% share on each transaction on Shopify.
Shopify Starter Plan – What Do You Get?
Payments through Credit Cards Offline and Online

Managing Inventory

Adding Purchase Links on your existing website

Unlimited Product Pages

Shopping Cart

Gift Cards

Contact Page
The basic Shopify Plan is the cheapest pricing option if you wish to have your own small-sized eCommerce store on the platform. This pricing plan can set you back $29/month, while the year would cost $14.44/month. 
Even though this Shopify plan is basic, you still get loads of features for setting up your online store without the need for any technical expertise.
Basic Shopify Plan – What Do You Get?
Customizable eCommerce Store

24/7 Customer Support

Competitive Transaction Fees

Unlimited Product Listings

2 Staff Accounts

Proper Support for Sales Channels

Built-in Blogging Engine

SSL Certificates

International Commerce

Reports

Up to 77% Shipping Discounts

Up to 4 Inventory Locations
Most eCommerce brand owners use the Shopify Standard Plan. This package will cost $79/month for a monthly subscription. 
If you want to lower this cost, you can opt for a yearly subscription which costs $39.44/month. According to our HOI Shopify experts, this is the most suitable pricing at this price point because you can avail almost all the features Shopify has to offer. 
Similarly, this plan comes with all the options of the Basic Shopify Plan along with a few additional features like staff accounts, Shopify POS, and much more.
Shopify Standard Plan – What Do You Get?
Competitive Transaction Fees

Unlimited Product Listings

Proper Support for Sales Channels

Built-in Blogging Engine

5 Staff Accounts

Professional Reports

International Commerce

Up to 88% Shipping Discounts

Up to 5 Inventory Locations

Built-in Blogging Engine

SSL Certificates
The Advanced Shopify Plan is only suitable for multi- hundred thousand brands that have a large inventory of products. This pricing plan offers the most premium-level service, starting from $299/month for monthly subscriptions. 
You can save a decent amount of money as well if you opt for the yearly subscription, which costs $147.78/month. 
The features you'll get in an Advanced Shopify Plan include a third-party calculated shipping rate. Through this feature, third-party shipping providers get a calculation about the shipping for all customer orders during checkout. 
Reporting is another important feature that eCommerce brand owners need to get insights about their store's performance and identify the areas for improvement. 
Furthermore, all features in this package are set to unlimited, which means there are no restrictions on product listings, images, or storage.
Advanced Shopify – What Do You Get?
15 Staff Accounts

Advanced Report Builder

Best Transactional Fees & Shipping Rates

Third-Party Calculated Shipping Rates

Unlimited Product Listings

Proper Support for Sales Channels

Built-in Blogging Engine

SSL Certificates

Professional Reports

International Commerce

Up to 88% Shipping Discounts

Up to 5 Inventory Locations

Built-in Blogging Engine
Shopify Plus Plan is a package made for multi-million dollar brands that deal with high volume and lengthy supply chain channels. So, in short, this pricing plan offers enterprise-grade features. 
Secondly, since this package is tailored according to a brand's requirements, it's difficult to get an accurate estimate. However, this pricing plan has a base price starting from $2000.
Shopify Plus – What Do You Get?
Personalized Support Services

Dedicated Launch Manager, Project Manager, Merchant Success Manager, Account Manager

Full Automation

Multiple Order Processing from One Spot

Ability to use AI features to enhance Customer Experience
Experience the power of Shopify. Get a custom store that stands out from the competition.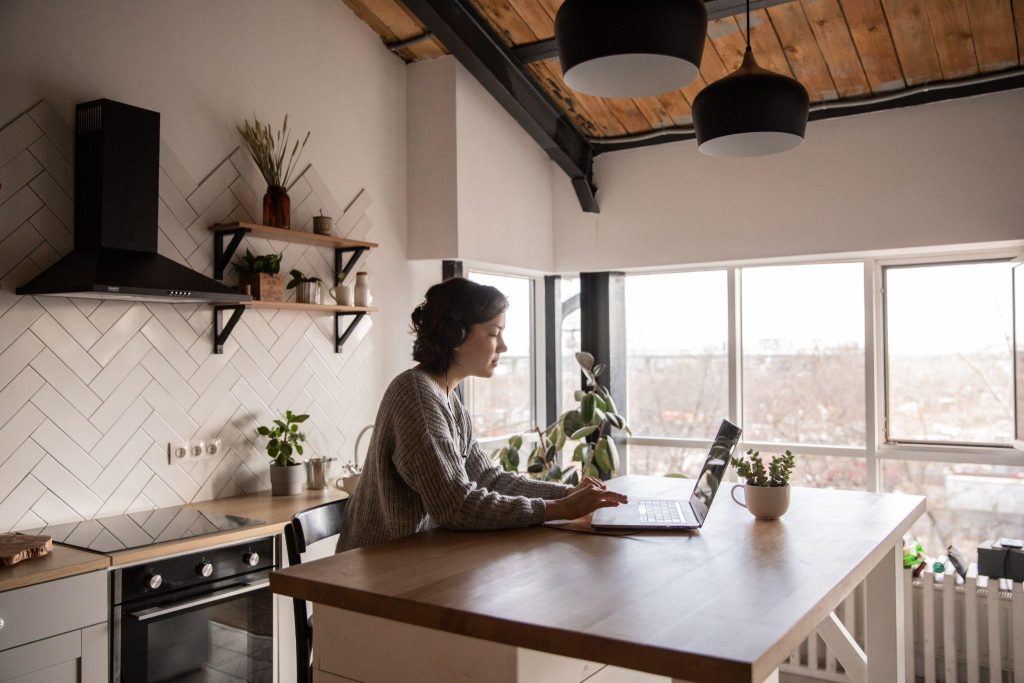 Shopify Website Development Cost Factor #2:
Shopify Transaction Fee Breakdown and Credit Card Charges
Unlike WooCommerce, Shopify levies a transactional fee on your Shopify Store. This means each time Shopify processes a transaction on your store, you'll pay a fixed percentage. 
Here are the transactional fees based on the pricing plan you choose.
Basic Shopify Plan: 2% fee per transaction

Shopify Standard Plan: 1% per transaction

Advanced Shopify Plan: 5% per transaction
In a Shopify Plus pricing plan, the seller doesn't have to pay any transactional fees. 
Shopify Website Development Cost Factor #3:
Whenever Shopify processes a payment via a credit card, the sellers have to pay a fixed percentage of the amount. One of the reasons for this fess is the risk associated with credit card payments. Similarly, the charge percentage depends on the pricing plan you purchase. 
You should also know about Shopify Payments before you estimate the cost. 
Through Shopify Payments, you get support from all popular debit and credit cards that include MasterCard, PayPal, American Express, and VISA. One more thing to note here is that these payment providers don't charge any extra fees.
Shopify Credit Card Charges As Per Shopify Plans
Shopify Payments helps sellers avoid paying heavy charges on third-party payment gateways. However, the seller still has to pay a base fare on credit card payments as per the pricing plan.
Shopify Basic – 2.9% + 30¢ USD online

Shopify Standard – 2.6% + 30¢ USD online

Advanced Shopify – 2.4% + 30¢ USD online
Shopify Website Development Cost Factor #4:
One of the best features of Shopify is the easy-to-set-up and customizable themes. You'll get thousands of themes to choose from. Either you can use a free theme or opt for a paid theme which can go up to $400. 
Furthermore, most of these themes include up to 12 months of customer support. 
It is advisable to start your Shopify business with a free theme and then move on to a paid theme once your business starts to grow. 
You can install a paid theme as well if you want to have more customization options. 
Alternatively, you can also hire a Shopify design expert. The design expert will create a custom theme according to your branding and personalization requirements. 
Secondly, the costs of hiring a professional Shopify designer will vary based on the level of expertise you want for the project.
Shopify Website Development Cost Factor #5:
When you are setting up an eCommerce store, the domain name is the first thing you'll probably purchase. Shopify won't charge you any additional charges if you have already bought the domain name from a third-party provider. 
Moreover, no matter which pricing plan you choose, you'll get a domain name. All free domains that Shopify provides have 'myshopify.com' behind the store's primary URL. 
If you want a personalized domain name, Shopify will charge you anywhere between $12 to $85. These prices vary because of the domain's availability and its type. 
HOI's Shopify experts recommend investing in a custom domain, as adding 'myshopify.com' to your store's URL makes it difficult for users to remember your brand's name. Additionally, these kinds of URLs also look unprofessional.
Shopify Website Development Cost Factor #6:
Shopify has become the number one preference of eCommerce entrepreneurs because of its store performance boosters. 
Similar to Shopify themes, Shopify Apps are available free of cost, including powerful features. Once your business starts to scale, you can expect to invest a few hundred dollars in premium Shopify apps. 
The cost of the Shopify app can range from $20 to $80. Some premium apps can even cost you more than $400. Moreover, when you set up your eCommerce, it can be difficult to decide which Shopify Apps to choose for your brand. 
That's why it's recommended to consult a Shopify expert from a credible Shopify development company before coming to a decision.
Take the next step in online retail success by developing your Shopify website now!
Shopify Website Cost As Per Hiring Model
Now, you have a clear idea about the cost of developing a Shopify website. Next, you need to decide who is going to create your Shopify store. You can either do it yourself or opt for the most common hiring models that include:
Hiring an in-house

Shopify web development

team.

Hire a freelancer

Shopify website developer

from a freelance marketplace.

Outsource the project to a

Shopify development company

like HOI Solutions.
1. Building Your Shopify Store, Yourself
You can set up your Shopify store with basic functionalities by going through Shopify documentation or tutorial videos on the internet. However, there are some complex features that require the help of a Shopify expert, like setting up multiple currencies or categorizing the products into smaller sections. 
Additionally, if you do find a way around these technicalities, developing a robust and fully functional Shopify can take you around one to three to develop. 
At this stage, you'll have to self-assess the situation and analyze if it makes sense to develop a Shopify store yourself. Startups, SMEs, or even full-scale enterprises need to go back to the drawing board and understand the risks and rewards of this decision.  
HOI Shopify experts don't recommend creating a Shopify store all by yourself because of the technicalities and the risks involved.
2. Hiring Freelance Shopify Developers
You can also hire a freelancer Shopify developer from freelance platforms like Upwork, Fiverr, and Toptal. This decision makes sense if you want to build a basic Shopify store. However, this model also has its own pros and cons.  
When you are hiring a freelancer, you'll still need to invest time and effort into finding the right developer for your project. Similarly, eCommerce brand owners will also find it difficult to gauge the potential of developers on freelance platforms.
3. Outsourcing The Project To A Shopify Development Company
If you want to completely outsource your Shopify project without worrying about quality during the development process, then you should hire a Shopify development company that handles every aspect of your Shopify store from inception to the outcome. This is the most suitable option when you want to develop a Shopify store that is not only fully functional but is also reliable and scalable.
These are all the factors that affect the Shopify website development cost. Before you move ahead, you should consider all of these pointers. 
According to a survey by Statista, Shopify holds a 28% market share of the US eCommerce software industry. 
Furthermore, when it comes to the hiring model, always opt for hiring a Shopify development company, as they will be able to deliver you quality work with affordable pricing. 
As you embark on the journey of developing your Shopify store with our guidance, don't miss the opportunity to explore our blog, where you'll discover a rich array of 15 Shopify store ideas to help you kickstart your eCommerce project.
Ready to sell online? Start your Shopify journey and boost your business.
What is Shopify, and why should I consider it for my online store?
Shopify is an eCommerce platform that allows you to create and manage your online store. It's popular for its user-friendly interface and a wide range of features. You should consider it for its ease of use, scalability, and various tools designed for eCommerce success.
What is the development cost of a Shopify website?
The cost of developing a Shopify website varies widely depending on factors like design complexity, custom features, and third-party app integration. Typically, you can expect to pay for the monthly subscription (starts at $29/month), custom theme development (can range from a few hundred to thousands of dollars), and any additional apps or services you might need.
Are there any hidden costs associated with Shopify development?
While Shopify's pricing is transparent, additional costs can arise from premium themes, custom development, and third-party apps. You should also consider costs for domain registration and payment processing fees.
Should I hire a professional Shopify developer or agency?
The choice between DIY and hiring a professional largely depends on your needs and budget. Hiring a professional can ensure a more customized and feature-rich store, but it may come at a higher cost.
Building Your Online Presence.
Let us hear your requirements so we can best serve you to maximize your business potential.