Top 15 Shopify Store Ideas for Digital Entrepreneurs
Shopify Store Ideas for Your Online Business
eCommerce brand owners prefer Shopify over other platforms because of its ease of setting up their own businesses. Shopify has hundreds of features that sellers can use for scaling their eCommerce brand. And hence aspiring entrepreneurs are looking for Shopify store ideas to capitalize on the power of this ecommerce platform.
Secondly, unlike other platforms, Shopify isn't limited to selling only physical products. You can also sell digital products or services on the eCommerce platform without having to put in additional effort.
Similarly, you can reach a wider audience through Shopify and offer them your products, like art, home décor, and clothing.
Most importantly, Shopify-based businesses are highly sustainable and scalable. You can start off with a small store, then introduce additional features with professional Shopify store development services. 
If you too are a new digital entrepreneur planning to set up an ecommerce store for retail success, here are top 15 Shopify store ideas you can build on.
These eCommerce businesses require minimal investment for starting your own business. Additionally, you don't need a physical location to make the business a success.
You only need to have a basic understanding of the niche you are selling in and then start building your eCommerce brand.
Platforms like Udemy and Skillshare are a testament to how lucrative the online course niche is. Experts or professionals who have proficient knowledge in a specific subject matter can start selling their courses on Shopify.
Online courses aren't limited to students either since viewers of all ages are looking for video resources for the topics they are passionate about.
For starting your own Shopify online course business, you'll need to invest in basic video production equipment, which can cost anywhere between $100 to $500.
Handmade items are in-demand, especially after the success of platforms like Etsy. People who create crafts either as a hobby or as a professional business can sell their handmade creations on Shopify. These handmade creations are popular among homeowners as they are known to add aesthetics to home décor.
Depending on what sort of handmade items you create, you expect to invest around $50-100 in basic decoration supplies like hot glue guns and acrylic paints.
Building an eCommerce Store?
Talk to Ecommerce strategists at HOI Solutions today and we'll walk you through the process of brainstorming to setting up a store and making profits!
Drop shipping is one of the most popular store ideas on Shopify. There are businesses on the platform that are earning 6 figures on the eCommerce platform through drop shipping. Sellers who know the fundamentals of running an eCommerce business can consider starting their own Shopify stores.
However, before starting, you'll need multiple suppliers on board for fulfilling your orders. Even though you don't have inventory for drop shipping, you'll have to invest in paid ads to generate traffic to your store. The paid ads can cost you around $1000 to over $10,000.
Contrary to what many people think, photography is still an in-demand business. People still need a professional photographer to capture moments. This is one of the reasons why you should consider starting a photography business on Shopify.
Similarly, you don't necessarily need to be an expert to start this business. Anyone with a basic understanding of Photography can try this out too.
Your target audience depends on if you are looking to work for B2C clients or B2B clients. Suppose you are starting out work with B2B clients and building your portfolio before moving on to B2B clients.
One last thing you need to consider is the cost of starting a photography business. A professional-level camera and equipment can cost you over $1000, and once your business grows, you'll have to upgrade the equipment.
5. Provide online fitness training
As an ecommerce development company offering bespoke Shopify development services, our clients often ask us if training and consultancy classes are successful through this platform.
This is the answer to the question.
During the lockdown, people were working out in their homes, and post-pandemic, this trend continues. This is why an online fitness training business on Shopify is going to bring in 6 figures in revenue. The target audience for this business can be working professionals who don't have the time to hit the gym every day. So, professional trainers can offer their services to those individuals on Shopify.
Like physical products, your visitors add the courses and consultancies to their carts, pay online and access the course materials.
Additionally, online training businesses are relatively easy to grow as the initial cost to start them is below $100. The only two things you'll need are a laptop and a stable internet connection.
6. Sell social media management services
As more businesses are pivoting towards social media, the demand for social media managers is also skyrocketing. If you are familiar with marketing on platforms such as Facebook and Instagram, you should definitely create a Shopify store for this business.
You can offer your services to small and business-sized businesses that need help managing their social media accounts.
Similarly, to start this business, you'll only need a laptop and internet connection, so the starting cost is around $100, which is great for a business that has so much potential for growth.
7. Offer fashion design consultancy
Fast fashion has become an obsession lately. You can capitalize on this trend and start a scalable fashion designing business on Shopify. Fashion influencers can provide their services on the platform ranging from wardrobe makeovers to recommendations for an event.
Your target audience can be people who are passionate about style but don't have enough time to go through guides for choosing a look. Similarly, this business only relies on the knowledge and experience of the fashion designer. Other than that, there's no starting cost for running this business.
If you are a painter or a sketch artist, then you can potentially earn thousands of dollars by selling your art. Secondly, since this is an in-demand niche, you can scale the business fast.
You can sell your pieces of art to collectors who can't afford to buy original ones. Similarly, your target audience can be homeowners who need custom-made pieces for their homes.
9. Sell Books and Ebooks on Shopify
Books and eBooks are two of the most profitable eCommerce categories. People who love reading books can turn their passion into a business on Shopify. Similarly, there can be two target audiences for your Shopify store.
One segment is the avid book readers, who frequently order books online. The second segment can be high school or college students who need course material for their classes.
To start this business, you can expect to invest in buying inventory from a wholesaler, which can cost $5000-10,000. To save the inventory cost, you can also go for the drop shipping business model.
10. Make and sell beard oil
The women's skincare industry is already competitive, and dominated by global brands. That's why getting into the men's skincare industry is a great Shopify idea. The industry is soaring in popularity, with high-profit margins.
There's no prior experience needed to start this business. You only need to find a supplier who can manufacture you a premium quality beard oil product. Similarly, you'll also need to invest in branding and inventory before creating your Shopify store.
Considering all of these requirements, the cost of starting your beard oil store on Shopify can be around $6,000-10,000.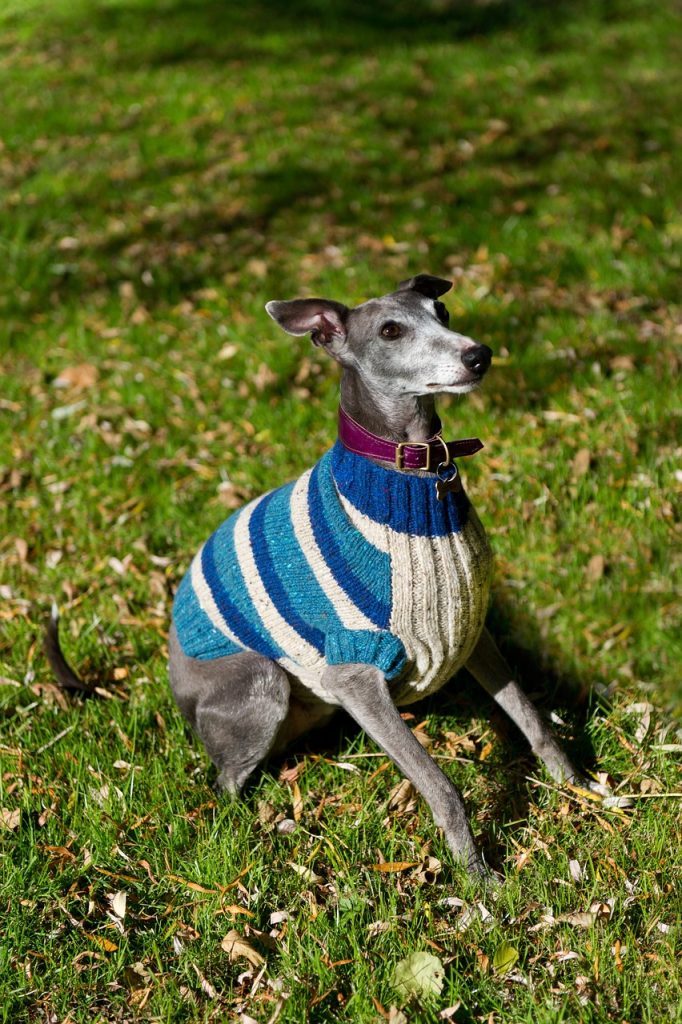 11. Create and sell board games
Board games is a low-competition niche where you can potentially earn $600-700 monthly. To build a successful board games business on Shopify, you need to have a diverse collection along with having multiple suppliers on board.
The target audience for this business are families. Even though this is considered a seasonal product, you can still rack in decent sales throughout the year.
The cost to start this business can be around $100-500, depending on the inventory you are going to buy from the supplier. Even if you can't find a supplier, you can go through Walmart or Target and look out for discount deals to make a profit.
12. Stitch and sell dog jackets
There's a reason why there are thousands of sellers on Amazon in the pet care niche. Even during the lockdown, the demand for pet care products was soaring. So, we highly recommend you start a Shopify business in this niche.
Since this is a broad category, you can narrow it down by focusing only on dog collar jackets. The barrier to entry in this niche is minimal, especially on Shopify. Similarly, you can market this product through paid Facebook or Google PPC ads. To keep the inventory costs low, try selling the dollar jackets through the drop shipping business model.
13. Advertise laptop skins
Tech enthusiasts prefer customizing their gadgets. The market size for this niche might be small, but with the right marketing strategy in place, you can earn $1000-15000 profit monthly.
To start this business, you'll need to have creative designs which other sellers aren't offering. Regarding the initial setup cost, you can start this business from anywhere between $100-500.
If you don't know how to find creative designers or illustrators, you can go through freelance platforms to hire the right talent for your business.
Mattresses are a need for every home; that's why this is a niche you should definitely get into. The potential to grow in this niche is enormous, as you earn over 6 figures in revenue if you are successful in capturing market share.
To start this business, you can reach out to a supplier, or you can come to an agreement with a manufacturer to establish your own brand on Shopify.
The cost to start a mattress business is on the higher side, as you'll need to rent out a warehouse and hire labor to deliver the product to the customer's doorstep. You expect to invest $20,000-50,000 in starting this business.
LED lighting is one of the most lucrative Shopify store ideas you can start right now. The demand for LED lights is stable throughout the year and peaking during the holiday seasons.
So, the demand and market size are there. Now you only need to contact suppliers and wholesalers to find the right deal. Once you have that ready, you can market your product through social media ads to generate revenue.
Wrapping up the best Shopify store ideas for digital entrepreneurs
So, this list of 15 Shopify store ideas concludes here. While Shopify is still skyrocketing businesses, entrepreneurs like you can jump the bandwagon, be early adopters and become a part of the earning tribe.
Building an online store?
HOI Solutions can help. With theme installations to Shopify store customizations, we have the right suite of services.
Building Your Online Presence.
Let us hear your requirements so we can best serve you to maximize your business potential.