What Are The Benefits Of Shopify For Your eCommerce Business?
Choosing a suitable platform for your eCommerce store is a decision that pays dividends in the long run. Similarly, that platform or website will also dictate how easy it will be to scale your eCommerce business. However, the question still remains, what exactly is a Shopify website development service, and what are its benefits of using Shopify? 
With the constant surge in demand since the early 2000s, dozens of startups have come and become dominant players in hosting platforms. You must have heard the names of WooCommerce, Magento, BigCommerce, and Shopify when it comes to high-performing eCommerce stores. 
While each of them has its unique considerations, there's only one clear winner in this race, Shopify!
In this blog post, let's explore the benefits of Shopify and why is it the #1 choice for eCommerce brand owners globally.
Shopify is a Canadian-based, eCommerce platform that assists businesses in creating their online stores. Shopify was founded in 2006, and almost two decades later has grown to become one of the leading eCommerce hosting platforms across the globe. 
It empowers eCommerce brand owners to set up, customize, and operate their online stores with ease, all while providing a top-tier shopping experience to customers.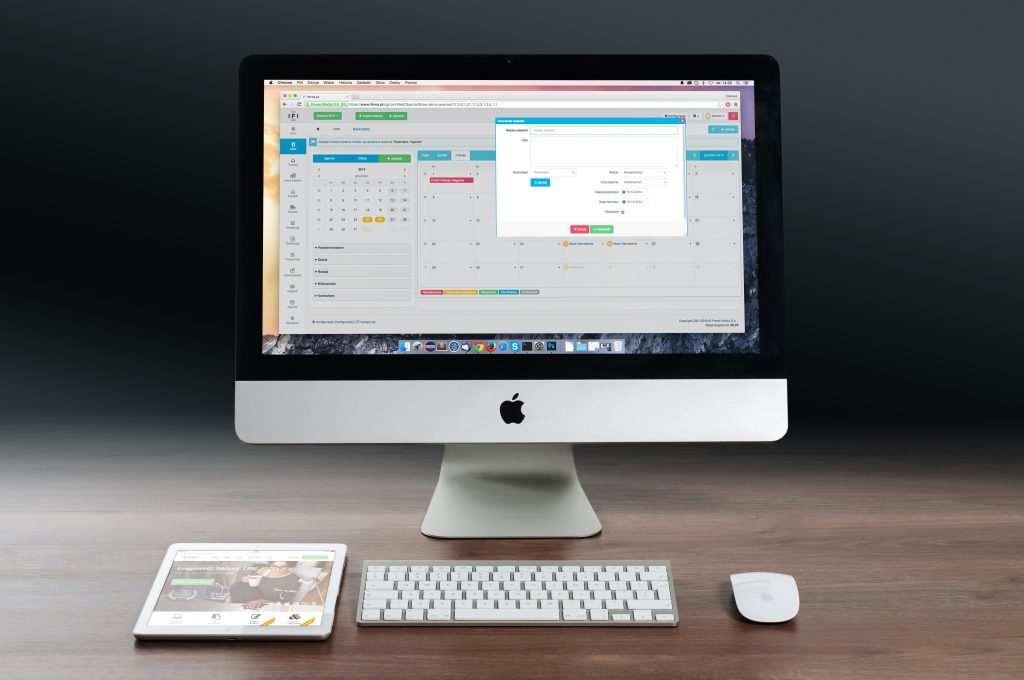 What Is The Cost Of Starting An eCommerce Business With Shopify?
Starting an eCommerce business with Shopify is highly accessible. The platform offers a variety of pricing plans catering to different business requirements. 
Let's explore the cost of starting an eCommerce business with Shopify with its available plans:
Shopify's entry-level plan is built for small businesses or those just starting and comes at only $29 per month. Similarly, with this plan, you'll have access to features required to set up your online store, including an admin panel, customizable themes, and the option to add unlimited product listings.
The Shopify plan is priced at $79 per month. This pricing package offers additional features for businesses that are scaling. Alongside everything in the Basic plan, you gain access to professional reports, abandoned cart recovery, and more. 
According to HOI Solutions experts this plan is suitable for eCommerce businesses with a growing customer base.
If you're running a full-scale business that requires premium features, then you can get an Advanced Shopify plan, for $299 per month. In addition to the features from the previous plans, you'll benefit from lower credit card rates, advanced report-building tools, and third-party calculated shipping rates.
Shopify Lite & Shopify Plus
Shopify also offers additional pricing plans to cater to various business models. Shopify Lite is priced at $9 per month. This allows brands to add eCommerce features to their existing website or social media pages. Similarly, Shopify Plus is an enterprise solution for corporations, with custom pricing models.
Shopify Websites That Rake In 6 Figures. Don't Believe Us?
HOI Solutions Can Take Your Brand From The Unknown Corner Of The Web To A Raging Global Success.
14 Benefits Of Shopify For An eCommerce Business
There are a plethora of benefits of a Shopify store that can give your brand a competitive edge. Here are the things you can expect when choosing Shopify as your eCommerce platform:
Shopify's platform simplifies the process of launching an online store. So, even if the entrepreneur lacks technical expertise, the intuitive interface setup makes it a breeze to get started swiftly. 
Within no time, you can have your online store up and running, showcasing your products to the world.
Shopify customer support is phenomenal, offering expert assistance through various social media and web platforms. Brand owners can rely on their responsive support team to address inquiries or concerns promptly. 
Additionally, this level of customer service ensures that the entrepreneur is never left on their own. Whether you encounter technical issues, have questions about features, or need guidance, Shopify's expert support team is there to provide the help.
Since most consumers are shopping from their smartphones, Shopify creates online stores that are mobile-responsive. This means the visitors get a premium shopping experience on smartphones and tablets. 
Additionally, with the increasing number of shoppers using smartphones, a mobile-responsive store is a necessity for any brand out there.
Shopify comes with a suite of marketing and SEO tools. With these tools, brands can optimize their visibility and increase sales through customizable meta tags, social media integration, and more.
Read our 15 Shopify Store Ideas, to get the right inspiration for your brand.
Your store's security is a top priority for Shopify. The platform's SSL certification and reliable hosting guarantee customer data protection. So overall Shopify's commitment to security is unwavering. 
Shopify's flexibility extends to businesses of all sizes, from startups to large enterprises. You can choose a plan that matches your current requirements, gradually scaling up as your business grows. 
Let us explain. You can choose a plan that suits your current stage of growth, and as your business expands, you can scale up to access more advanced features and capabilities.
Extend your store's functionality by tapping into Shopify's extensive app ecosystem. It allows the integration of third-party tools for various business needs. These apps cover a wide range of tasks, allowing you to increase your store's functionality.
Shopify's advanced infrastructure provides fast loading times for your store. This minimizes bounce rates, contributing to a better user experience. Secondly, a fast-loading website also helps in keeping up the visitor's engagement levels.
9. Easy Payment Integrations
You have a wide range of payment gateways to choose from on Shopify. With the convenience of Shopify Payments at competitive rates, payment processing becomes a breeze for your customers.
10. Shopify's Marketplace
Explore a vast selection of over 3,500 add-ons in the Shopify Marketplace. Here, you can discover extensions that improve your store's functionality, some of which are available completely free of cost.
11. Support For a Wide Range Of Businesses
Shopify is built to cater to businesses of varying sizes and niches. Regardless of your industry, you'll find the features you need to grow in eCommerce. 
Getting your eCommerce business off the ground doesn't have to break the bank. Shopify offers affordable pricing plans starting as low as $29 per month, making it an accessible choice for startups and small businesses.
With Shopify's extensive theme library, you can craft a unique, branded appearance for your store. Even if you lack advanced design skills, you can create an appealing online presence that aligns with your brand identity.
14. Support For Multichannel With Shopify POS
If you operate both online and in physical stores, Shopify's integrated Point of Sale (POS) system is a game-changer. It syncs your online and in-store inventory, ensuring a consistent customer experience across all channels.
Shopify is one the leading eCommerce website builders globally. It's also great for entrepreneurs who don't have the technical or design skills to create a website for their brand. This is where Shopify website development services from a company like HOI Solutions help you out.
Even though you can start a Shopify business from a minimal cost of 29$ per month, you'll still need the assistance of an expert when your brand starts to grow.
Ready to boost your sales and user experience?
Discover what our Shopify development team can do for you.
How does Shopify work?
Shopify works by providing businesses with an all-in-one platform to build their online stores. It includes features for product listing, order processing, payment processing, and customization of the store's design. Users can choose from various themes and add apps to extend functionality.
What is Shopify used for?
Shopify is an eCommerce platform that allows businesses to create, manage, and sell products online. It's used to set up and run online stores, making it easier for businesses to sell their products to a global audience.
What are the key benefits of using Shopify for your eCommerce business?
Shopify offers a user-friendly interface, secure payment processing, mobile responsiveness, and a wide range of apps and integrations. It also provides excellent support and hosting, making it a robust solution for eCommerce businesses.
Building Your Online Presence.
Let us hear your requirements so we can best serve you to maximize your business potential.