25 Highly Profitable Mobile App Ideas for Startups In 2023
Finding the best money-making app ideas is the first step of the mobile app development project.
You need to find a certain niche where your application is most likely to find success.
Then you examine the market size of your app's niche along with the competition you will be facing.
Once you have analyzed these factors, you can develop a clear business plan for your application. 
Here are the 25 best mobile app ideas for entrepreneurs who are looking to capitalize in one of the fastest growing technologies.
25 Money-Making App Ideas For 2023
The mobile app industry is extremely dynamic, with multiple niches that cater to different enterprises, institutions, and individuals.
Here are the best app ideas for entrepreneurs that are looking to invest in mobile app development to start a business.
Users are becoming financially literate due to the rise in inflation and need applications that can help them with their finances and budget management.
You can create an application where users can keep track of their expenses. This app can come with free resources, like explainer videos and budget sheets.
For monetizing the app, you can either run sponsored ads or license the application to smaller companies. The market size for these applications was around $211.8 million in 2022, so there's a lot of money to make in this app niche.
2. Parking Space Finder App
Parking is a major problem in metropolitan cities like LA and New York. Tourist destinations globally also face this same issue. Appreneurs can resolve this problem by creating an application that allows users to find parking spots nearby.
Here's how you can make money out of this idea: create a parking space marketplace where users can rent spaces by hour, day, week, or month. This revenue model is similar to Airbnb, which we all know has been one of the biggest success stories of the past decade.
There's another creative way to make money with this application. List both free and paid parking lots in the city. This strategy will not only bring in paid customers but there is a huge probability that the free users will also convert.
3. Employee Communication App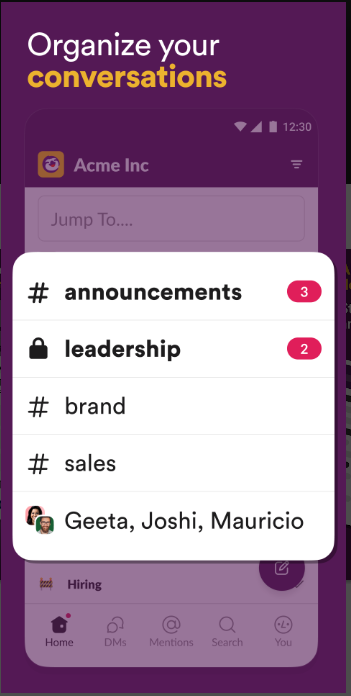 Employee communication is another profitable app idea for 2023. These apps assist the workforce with human resources, safety, and training issues.
Additionally, these applications feature push notifications that make it easier for employees to get updates about upcoming deadlines, events, and schedule changes.
Even though many employee communication apps are available on the market, like Slack, you can still succeed by identifying the market gaps and offering competitive pricing.
When Amazon bought Whole Foods in 2017 for $13.7 billion, the grocery delivery business witnessed a big jump. According to Restaurant Dive, almost 60 million consumers will have a grocery delivery application on their smartphone by the end of the year.
The market size of grocery and food delivery applications gives appreneurs much room to develop innovative solutions.
One creative way to get market share is to capitalize on the organic foods industry, where customers can use your application to order fresh ingredients straight from the farm.

According to a survey, there are almost 430 languages spoken in the United States. So, there is a huge demand for voice translating applications.
The voice translating application would record the speaker's voice and then transcribe that speech into the user's chosen language.
You can market this app to users who cannot communicate properly in a foreign country because of the language barrier.
Platforms like YouTube and Facebook pay content creators but keep most of the content's earnings. The content creators can build a standalone mobile application for their audience. The creators can offer a subscription model and own 100% of their profits through this process.
There is another way to convert your audience into regular paying customers, like offering them premium content not available on other platforms.
7. Supermarket Checkout App
Grocery store lines are frustrating. So, shoppers are willing to pay a premium for services that would let them save time.
You can create an application where the users only need a barcode scanner feature when shopping. Users can scan the item they want to purchase and pay directly through the application.
Amazon is already working on a similar concept named 'Amazon Go Stores.' Additionally, we all know Amazon only invests in customer-first ideas with huge growth potential.
Coming to the revenue model, the most profitable way to make money from your shopping checkout app is by getting licensing deals with small brick-and-mortar and convenience stores.
Planning to build an app?
HOI Solutions can help! With experienced developers and high-end technology stack, we can take your money making app idea from discovery to execution, launch and monetization.

According to seasoned travelers, planning a trip from start to finish is easier said than done. How about you develop an application that solves this problem?
You can create an application where users can get everything related to traveling, like booking cheap flights and hotels. The potential market size is gradually increasing after taking a hit during COVID-19.
You can turn this idea into a super app offering different third-party services to your users on one platform. With a super app, travelers can also check local cuisine and attractions recommendations.
9. Virtual Personal Assistant App
Working professionals and entrepreneurs rely on making only the most productive decisions, such as Mark Zuckerberg's decision to wear a gray sweatshirt daily or Steve Jobs' signature turtle neck.
You can create a virtual personal assistant application that makes managing mundane tasks like booking appointments and scheduling meetings easier.
Even though productivity apps are a niche market, there's still money to make. As for the monetization model, go for freemium, where users get basic features for free and have to pay for premium add-ons.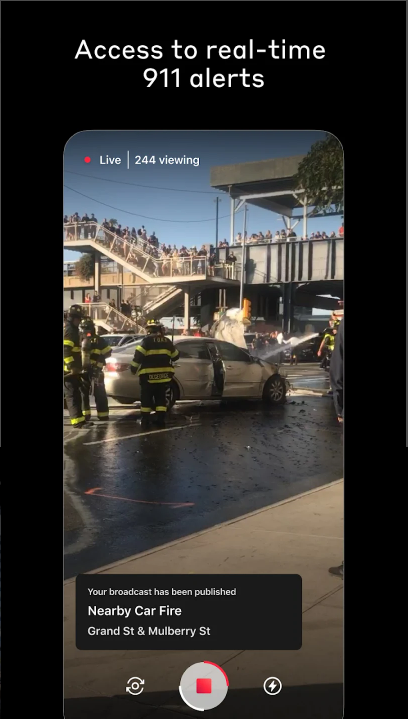 Safety is the number one thing people look for when buying a home or even when they are going out to a restaurant. Security agencies also need the help of technology to monitor suspicious behavior in their neighborhood. Developing an application letting citizens report criminal activities to security agencies can be a lifesaver.
Since security is such a big issue, you can capitalize on the lucrative market opportunity by licensing the application to private security companies or the government to generate revenue.
Every person wants to make their wedding day special. However, planning every detail of the wedding day can get overwhelming.
You can create an application where users find everything they need for their big day. The application lets them connect with vendors, create schedules, and manage guest lists.
Similarly, wedding planning isn't a seasonal business, so there are potentially billions of dollars to be made in the industry.
You can charge the vendors a fixed commission for listing their service on your application or get a commission when a person buys from them through the application.
12. Church and Religious App

People with busy schedules find it difficult to visit the church or any other religious space regularly.
With an application, you can help those people stay connected with the community through recorded sermons, donations, and schedules for upcoming events.
Even though religious apps are nonprofit, you can earn money by running sponsored ads. Another way to earn from these applications is by taking a small percentage of monthly donations.
People want to share memories and moments of their life on social media. This social connectivity has also given space to a new generation of entrepreneurs known as influencers.
You can create a video editing application that lets users create trendy smartphone videos whenever possible.
This industry is competitively dominated by players like Instagram and TikTok. But appreneurs can add new editing tools and features unavailable on these platforms and build up their customer base.
You can also add a revenue model similar to TikTok on your application, where users can upload their videos for free, and advertisers pay you for showing their ads.
People want to explore new cultures and make friends from around the world. A random chat app will connect people no matter where they live.
You can market this app to travelers who are curious to know about people with diverse backgrounds.
One way you can earn money through this app is by creating a combination of free and paid features.
For example, users can connect with other people free of cost but would have to pay a premium to unlock the chat feature. You can also limit how many people a free user chats within a day.
15. Mental Health Therapy App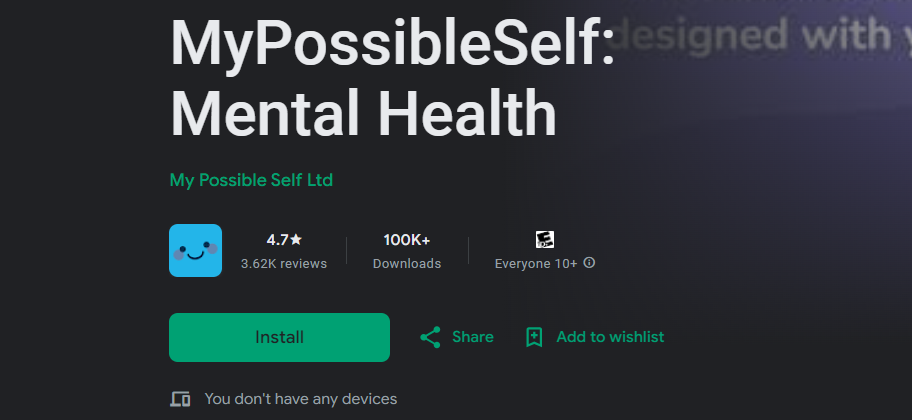 Mental health has been in the spotlight for a while now and the issue isn't as ignored as it previously was. But there's still a long way to go, as much of the global population still needs clinical therapy.
There are issues related to access to therapy because of location constraints. A mental therapy application would allow patients to connect with professional therapists through virtual sessions.
The application would also provide patients with self-care resources and exercises they can use whenever they want.
Both government and healthcare providers would be able to use this application to improve the well-being of their community. Apart from that, healthcare professionals would be able to charge minimal fees for virtual therapy sessions.
Planning to build a healthcare app?
HOI Solutions provides the right kind of healthcare app development services to help healthcare technopreneurs thrive claim their chunk in the market.
Users need help keeping track of the weather forecast when they are traveling. Not just that, they also want to know about the Air Quality Index (AQI) along with all the potential weather hazards of the place they are traveling to.
You can create an application that provides users with all of this information. The application can also feature emergency alerts for specific areas.
For monetizing your weather alert app, you can include in-app ads. This revenue model will allow people to use the application free of cost while you earn income through personalized ads.
Obesity and other health-related problems are increasing fast in the United States. One reason for this sharp increase is the lack of importance towards a healthier lifestyle.
Appreneurs can create an application that allows users to get personalized workout programs and diet plans on their smartphones. Personal trainers can also provide fitness training to their customers through virtual sessions.
Health and wellness have always been an in-demand industry, and there are a lot of apps available which are earning over 6 figures in revenue.
You can also turn the idea into a marketplace where personal trainers, yoga instructors, and dietitians can list their services for a monthly fee.
Homeowners are looking for new ways to keep their homes safe from theft. That's why there has been a surge in demand for smart home security systems in the past decade.
Appreneurs can create mobile applications where homeowners can control all the safety features of their home, like locking the doors and monitoring security cameras, all from a smartphone.
This industry is quickly growing, with big players like Amazon coming in. Even though it is hard to compete with a juggernaut like Amazon, you can still license the application to smaller home security companies.
19. Virtual Fashion Assistant
Fast fashion has taken the world by storm, and consumers need all the things related to fashion as they happen.
Users also need a personal stylist at their fingertips who can give them suggestions about the kind of style they should follow.
You can create an application where users get all these features within a single app. Your application can also provide them with all the fashion news they follow from magazines like Vogue and GQ.
There are different monetization models you can use for the application. Either you charge brand owners for promoting their collection on your application, or you can run sponsored ads.
Homeowners need to maintain their homes regularly to avoid any kind of major expense in the future. With a home maintenance app, the owners can get all the information they need about their appliances and décor.
By providing the application with the basic details of their home, they can also get personalized maintenance schedules.
Appreneurs can make money through this app by running sponsored ads. Another creative way they can market this app is by charging technicians, plumbers, and other home specialists for listing their services on the application.
21. Augmented Reality App
Augmented reality has made its way into industries like healthcare and real estate.
Additionally, along with AI and machine learning, augmented reality is the next big thing in technology. Appreneurs can use this opportunity to create apps that solve critical issues like providing medical assistance virtually.
They can also create virtual worlds for video games and license the IP to studios. So, all in all, this is a market where appreneurs can not only make a difference but also earn over 7-figure revenues.

Independent artists and composers book gigs by showcasing their work to potential clients. You can create apps that give artists complete ownership over their work while also allowing them to demonstrate their talents to record labels.
The apps you will create can also cater to the streaming audience who want to listen to independent shows that are not featured on radio, TV, or even popular music streaming platforms.
You can monetize this app by using Spotify's model where paid subscribers get unlimited access to the music while free users have limitations and also get advertisements.
People have found a new way to meet their potential partners because of dating apps. Through dating apps, users can find their ideal match with the help of an algorithm that connects them with suitable candidates.
Appreneurs can develop dating apps based on this concept for connecting couples online. Bumble and Tinder have already become billion-dollar startups, so you can guess how big the potential market is for dating apps.
You can take a different approach to your dating by targeting a smaller niche market. For instance, your app could be for divorcees or older individuals.
Busy individuals often need help taking care of their pets, especially when they are out of town. You can create apps that allow pet owners to find professional sitters nearby.
The pet owners would have to add basic details about their pets on the app, like their gender, age, and breed.
The market for these kinds of apps has seen a sharp rise since COVID-19, which means this is the opportune time to capitalize on this lucrative opportunity. You can even provide features like messaging, scheduling, and payments for the users.
Have an app idea that could change how the music industry works? Let's launch it!
25. Virtual Party Planning App
Virtual events have been a raving success during the pandemic, and the trend is still growing strong. You can get in on this trend by creating virtual world apps where users can create events like birthdays, baby showers, and more.
Your app can also include features where the participants can play games and engage in other interactive activities.
When it comes to monetizing this app, you can charge the participants a fixed amount for the number of times they attend the virtual event. An alternative strategy to make revenue could be to make the applications free for users and charge advertisers for placing their promotions in the virtual world.
Wrapping Up - 25 Highly Profitable Mobile App Ideas For Startups In 2023
Before hiring a developer, it's always important to research all the potential money making app ideas you have. Consider the problem your app would be solving, and what's the market size of the industry you are looking to disrupt.
Once you have the answer to these questions, you should move on to the app development phase, which is estimating the cost of development and the development hours required to build on your idea.
Ready to take your next step?
HOI Solutions has helped aspiring appreneurs like you build and launch their mobile apps within 6 months.
Building Your Online Presence.
Let us hear your requirements so we can best serve you to maximize your business potential.