A Comprehensive Guide To iOS App Development Cost Estimation
If you are reading this article, you have probably made the decision to choose iOS to develop a mobile app for your business. Naturally, your first step will be to calculate the iOS app development cost.
This guide will give you a detailed breakdown of iOS application development cost, along with all the factors which have a significant impact on the whole process.
Before we begin, here is a quick answer to "How much does it cost to build an iOS app."
An iOS application would cost you anywhere from $15,000 to over $100,000. Since this is a ballpark figure, the costs can vary based on a number of factors including the mobile app developers you choose to work with.
Many experts recommend mobile app outsourcing because you get high-quality iPhone app development at much lower prices.
So, without further ado, here is a complete iOS app development cost breakdown.
Basic iOS app development cost starts from $45,000.
A mid-level, intermediate app costs between $55,000 to $65,000.
A multi-featured iOS app costs between $80,000 and $95,000.
An advanced iOS app can cost between $100,000 and $135,000.
iOS games start from $120,000 and can go up to $250,000 depending on the features and integrations.
Want an exact cost of your iOS app?
HOI's business analysts and developers can create a custom quote for your app – in budget and on-point!
iOS App Development Cost Estimation Formula
The cost of mobile app development is easy to calculate on the basic level. You get the estimate on the basis of the hours needed to develop the project and multiply it by the per-hour rate you will be paying the app development company.
However, as we mentioned above, this is just a basic calculation. In the later section, we are going to dissect all the factors that add up to the total cost of the project.
These factors include the technology stack, development team, iOS app's complexity level, and the number of features. All of these factors construct your mobile application development cost.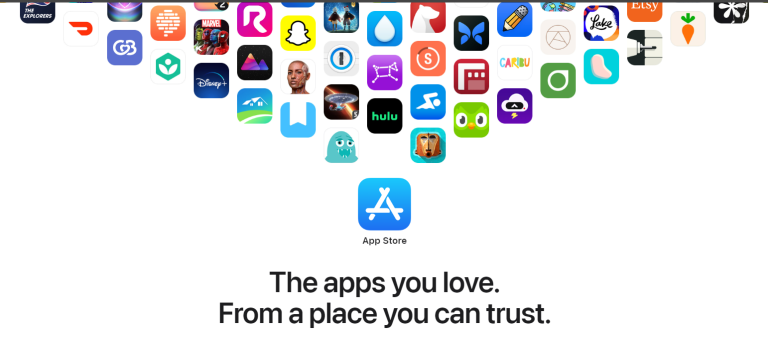 Factors that Determine Cost of iPhone App Development
1. iOS App Development Cost Based on Size
Your iOS app's size has a crucial part in determining the development time and cost. The more features you add, the more the iOS app's size increases. Similarly, there are different methods to determine the application's features. Validating the app idea is the first step in the process.
Next, you need to conduct market research, including competitor analysis. This will give you a clear picture of the features that your target audience needs.
2. The Complexity of the iOS App
Users appreciate applications that contain diverse features. We can break down these features into five categories. These five categories will provide you with an estimation of iPhone mobile app development cost.
I. Deployment Model of Architecture
The backend is the core structure of an application and has two types – Custom and BaaS. In custom software backend development, you have an architecture made from the group up. In BaaS, the developers use ready-made backend architecture.
II. Development of Admin Panel
The application's admin panel enables you to make changes to the functionalities. With the admin panel, you can also monitor all the application's activities and view statistics.
III. Third-Party App Integration
An application often needs to interact with other third-party apps, such as Facebook or Google, to perform certain functions. For example, you can develop an iOS game that needs access to the user's Facebook friend list.
IV. Addition of In-App Purchase
If you are developing the iOS app for the purpose of monetization, you need to add the in-app purchase feature.
V. Use of the Device's functions
Your iOS application will also use your smartphone's basic features such as GPS and Bluetooth.
Categories play a major role in determining the cost of your iOS app. However, each category has its functionalities and requirements.
If we are addressing the question "What is the cost of developing an iOS app?" We should also consider the app's design process as another significant factor.
Here are the top three iOS app design processes:
In the wireframing stage, the designer will create the user experience map for your iOS application using Photoshop and Figma.
Once the designer creates the user experience map, your application can move on to the UI design phase. The UI/UX designer will take the initial drafts and add those to the iOS for functionality.
If your application is in categories such as social media, and gaming, you might need to add animations as an additional feature.
Have an idea for an iOS app?
HOI's business analysts and developers can create a custom quote for your app – in budget and on-point!
4. iOS App Development Team Size
The size of the team you will hire to create the app will make up a huge portion of your IOS app development cost. You can outsource the work to a single freelance iPhone app developer or work with a certified iOS app development company. The former might charge less but won't be able to deliver the final product on a tight deadline.
To sustain in the industry, your iOS application would need additional elements after the app goes live on the App Store. This means there would be an additional cost of developing an iOS app for your business.
Here are the following services that will affect your iOS app maintenance cost:
As the technology in your industry evolves, your iOS app will need an update, especially when Apple launches a new OS version. Your application can only deliver an exceptional experience for users when it is compatible with the latest version of the system.
Bugs make their way into an application's backend, no matter if it's in development or is already live on the App Store. That's why you need to invest a certain amount to keep your application bug-free.
III. Changes in The Design of The App
The only thing constant about technology is change. Even though this statement is ironic, it has some truth to it. User demands are evolving, and your application needs to meet those demands to stay relevant in the industry.
Updating your app's design may cost some extra dollars but it will ensure that you will always be improving and providing the best user experience.
6. iOS Talent Required for Developing Your iOS App
iOS app development is a broad playing field and requires different skills and expertise to make the project a success.
Experts don't recommend hiring individual iOS talents because they might not have the required experience that professional iOS development companies possess.
There are many companies that provide full-stack iOS app development solutions at affordable pricing.
The hiring approach is all about how you utilize the developer or outsource your iOS project. Both of these things can be deciding factors in your overall iOS app development cost.
Here are the three most common ways companies go about iOS development:
They hire an in-house team.
They work with freelancers.
They outsource the project to another company.
I. Hiring In-House Developers for Your iOS Project (Cost Level – High)
When you hire a team of iOS developers in-house, they become permanent employees for your organization. They work under your payroll, which has both limitations and benefits.
Here's when you should hire in-house developers:
When there isn't a fixed deadline to finish the project.
When you have multiple recurring projects throughout the year.
When you can afford to pay additional operational costs of running an office, such as the salaries of the in-house iOS app development team.
When you want complete control over the project management.
Here's when you should avoid hiring in-house developers:
When you are working on a one-time project.
When you have to meet a tight deadline.
When you don't have the technical expertise to interview iOS app developers.
When you don't want to divide your attention between managing the growth of your business and your iOS development team.
II. Hiring Freelancers for your iOS project (Cost Level – Moderate)
Simply put, freelancers are similar to contractors who take up jobs on a per-task or per-project basis. These contractors are available to hire on platforms like Toptal and Upwork.
When to hire freelance iOS developers?
When you only need to create an MVP (minimum viable product).
When you need an additional resource for an ongoing project.
When should you avoid hiring freelance iOS developers?
When you are working on a confidential project, with security being your top priority.
When you don't want to risk the project being delayed.
III. Outsourcing To A Specialized iOS Development Company (Cost Level – Low)
Out of all three hiring approaches, outsourcing is the most recommended move according to development experts. The iOS development company will professionally handle all the technical issues related to the iOS app and also keep you updated through a dedicated customer agent.
You will only need to brief them about your requirements and make changes accordingly as the project progresses.
When to hire a development company?
When you need a high-performing and industry-standard iOS application.
When you want to access the best talent globally.
When you only want to focus on growing your business.
When you want 24×7 support.
When you want to decrease the overall iOS app development cost.
When to avoid hiring an iOS development company?
When you don't want to give up control over your project management.
When you need the team physically present for meetings and brainstorming sessions.
When you are not comfortable with time zone differences.
Have an idea for an iOS app?
HOI's business analysts and developers can create a custom quote for your app – in budget and on-point!
Before the development starts to develop the iOS app, you should decide if you want the app to be online or offline. Obviously, this can directly impact the cost because online apps are often integrated with cloud technology and need additional features.
Offline apps, on the other hand, are great if you only want to access data or business records, bringing down your cost of iOS app development.
9. Native vs. Cross Platform
The two most common approaches to iOS development are Cross Platform and Native iOS app development. Both approaches have their pros and cons, but experts suggest choosing cross platform iOS development.
Cross platform iOS app development costs less comparatively, and your app would also run on Android OS.
But cross platform development is also notorious for its performance issues and limited user experience. Native iOS development costs are higher but it's more secure and requires less maintenance.
A scalable application features API integration at the backend to connect with third-party service providers. This developer bridges this connection between two services by linking their APIs to make data exchange possible.
Payment APIs are a requirement, especially when the appreneurs want to create an eCommerce iOS app. The iOS development service you will hire would integrate the payment API at the backend of your application so the users can perform transactions via their preferred banking methods.
Wrapping Up - A Comprehensive Guide To iOS App Development Cost Estimation
There are a lot of factors that can affect the cost of iOS app development, such as the development team and the app's UI/UX design. We suggest getting an estimate from a professional iOS app development company before you start developing the iOS app.
Ready to launch your own iOS app?
We can help you transform your business architecture and revenue model. Get in touch and talk to a business analyst for app consultancy.
Building Your Online Presence.
Let us hear your requirements so we can best serve you to maximize your business potential.