How Much Does it Cost to Develop an Android App?
Android is the leading operating system – it is powering the devices of almost 71% of app users in the market. The operating system has given developers and startups the creative space to execute innovative ideas. Considering the app industry is still growing at a rapid pace, more entrepreneurs are now investing in Android app development. However, the cost of developing an Android app remains a big concern for many of these aspiring app entrepreneurs.
It is one of the smartest business moves to estimate the cost of Android app development considering it is one of the important technologies in the business ecosystem. You look at the most successful mobile apps developed recently, and you realize Android has had a major contribution to the technical architecture of big and small businesses.
So, if you are a growing business or app investor calculating the cost to build an Android app, this article lists down everything from the complete investment you'll need to launch the application along with the post-launch expenses that might be required.
Cost of Android App Development – A Quick Rundown
According to estimates from the billed hours of HOI's clients, here is an estimate of how much Android app development costs for different types of apps:
Basic Android app cost starts from $35,000.
A mid-level, intermediate Android app costs between $40,000 and $55,000.
A multi-featured Android app costs more than $80,000 with advanced apps starting from $100,000.
An Android game costs between $68,000 and $95,000.
Estimating the cost of Android app development?
Skip the rough estimates and talk to our business analyst about a full and final cost, subscription model arrangements and outsourcing.
6 Reasons Investors Choose Android App Development
As we mentioned earlier, the Android application market is still growing, and now almost every business needs this operating system to add scalability and revenue to their business.
In every sector, from the healthcare industry to eCommerce businesses, Android applications will make your product/service more accessible to your customers.
Here are 6 solid statistics to show the potential of this market:
Compared to iOS and Windows, Android dominates the operating system industry with a 71% market share.
Android has +7 million active devices because a lot of smartphones come with Android OS from the manufacturer.
Android has feasible development costs starting from $20 per hour reaching, all the way over to $80 per hour.
Apart from smartphones, Android is available on a diverse range of gadgets including wearables, Smart TVs, Tablets, and more.

Android is open-source, making it free for everyone to use.

Google's Play Store has over 1 million applications, with apps like Facebook and Instagram having more than a billion downloads.
Comparative Analysis of Android vs iOS App Development Cost
The two most popular operating systems are Android and iOS. You can either develop applications for each platform separately – which would naturally cost more money and time, or you can decide to go for cross-platform development. To help you make the right decision, we have written a detailed comparison of Android vs iOS development costs and why you should choose Android over iOS.
1. Cost of App Development
If we are doing a comparative analysis, the first thing we should consider is how long it takes to build a mobile app and what technology stack is used for the development.
Coming to the programming languages, most of the applications developed on Android are developed with Kotlin and Java programming languages. Whereas iOS app development requires Swift and Objective-C.
According to our experts, developers that work with Swift and Objective-C charge almost 10-15% more than Android developers. This shows that Android applications are more cost-effective than iOS applications.
There isn't a major difference between the time spent on developing an interactive design for both Android and iOS applications. However, Android gives developers more room for experimentation because of Google's flexible guidelines and policies.
Since iOS isn't available on devices other than Apple's own products, the testing process for the application process is also easier. In contrast, testing Android apps is a challenge for developers. They need the application to work across multiple devices and screen displays seamlessly to deliver a better user experience.
The barrier to entry is another important differentiator between the two. Apple isn't an open-source platform and has strict guidelines.
This makes it difficult for developers to get the launch approval. Compared to Apple, Google doesn't disallow approvals, there have been policy shifts in recent years, but the approval process is still relatively lenient. These publishing criteria add ons to the cost of building your application.
After this comparative analysis, you may have gotten a better idea about why Android development is better than iOS.
Now, the question comes up: "How much does it cost to develop an Android app?".
How Much Does it Cost to Develop an Android App According to Development Hours?
App Complexity

Level of Complexity

Average Timeline

Average Cost

Simple App

●      MVP Functionality

●      Basic UI

●      One Platform

2-3 Months

$30,000.

Medium Complex App

●      Sophisticated Features

●      Custom UI

●      One Platform

3-8 Months

$35,000 to $150,000

Highly Complex App

●      High-level advanced features

●      Bespoke UI

●      Cross-platform

6-14 Months

$160,000 to $300,000

 

Super Apps

●      All-in-one service integration

●      Payment API

●      Cross-platform

6-14 Months

$300,000+
After reading the cost breakdowns, you must be wondering what factors determine the costs of Android development. In the next section, we are going to provide a breakdown of different facets of Android application development that are often under-discussed.
Different Factors That Impact Android App Development Cost
There are a number of factors that must be examined in detail to determine the final cost of an Android app.
1. Scope and Category of The Application
The scope of the application refers to:
its core purpose (e-commerce app, web portal, etc.)
the business background (what's the industry you need the application for?)
and lastly, the application's primary goal (do you need the application to get more customers, improve your supply chain management or achieve any other objective?)
Defining this scope is the first step in creating a solid application. The scope you target will determine the application's design, development, features, and user experience.
A broader scope would lead to higher development costs because your application would need more features at both the back end and the front end.
When you narrow the scope and requirements for your application, you will naturally need limited features and development, leading to lower costs.
Another thing that your project's scope can influence is the application's category. For instance, you can create an application for calculating your monthly expenses.
This is a relatively simple application to develop with limited resources. However, if you launch a monthly expense calculator for calculating all the purchases customers are making from your website quarterly, then that application would require more features leading to higher development costs.
Similarly, you launch a simple crossword puzzle game for Android users or launch an application that monitors your physical movements through your wearables.
So, what this means is that standalone applications have low development costs compared to enterprise applications like Google, Facebook, and Instagram.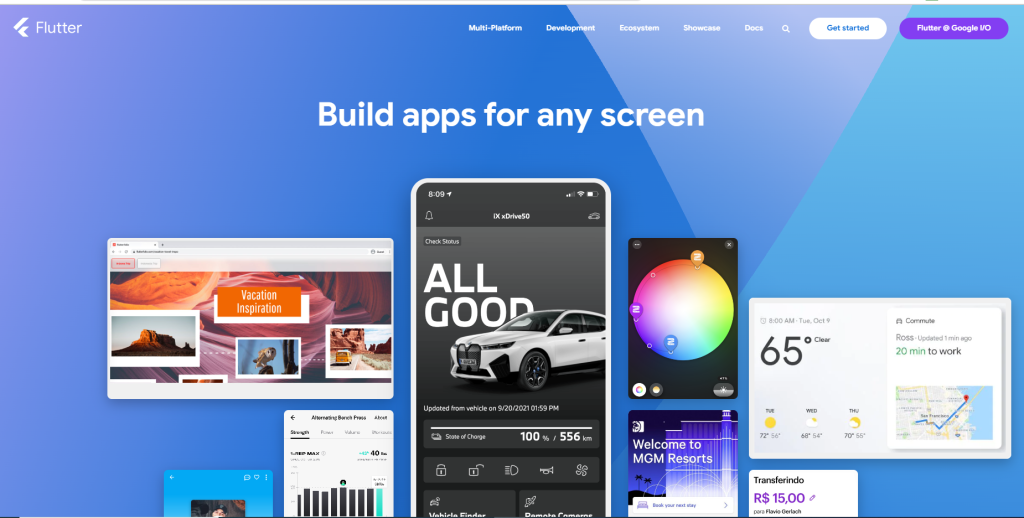 After discussing the scope and category of the project, we move on to the complexity and number of app features.
Your application features are the activities your users can perform on an application and get a specific response for those actions.
For example, if you have a food delivery application for your business, the customers would tap the cart option and proceed to the checkout page.
You can also add a voice search feature on the application, allowing customers to tap the microphone and ask to find a particular product on the app.
Need help with app features?
HOI Solutions has a panel of UI and UX analysts helping hundreds of clients list down the finest features for their mobile apps.
These features can be straightforward, like scanning a barcode, or complex as using AI for facial recognition. The features you add to your application will determine your Android app development cost.
3. Number of Development Hours
The time it takes to develop your Android application (both technical and non-technical aspects) also has a significant impact on your application development process.
After getting a consultation, you will sign an NDA with an Android development company. Once you sign an NDA, the development team will discuss how many hours it would take to deliver your application and what would be the final cost.
Apart from that, they will also discuss with you the wireframes, features, and other important requirements. Now, everything from the initial consultancy to the final application testing and delivery is billable.
Lastly, the agency will multiply all the development hours with the hourly rate of the developer to give the final estimate of your total development cost.
On average, an Android application takes 350 to 500 hours to develop. This is a ballpark figure; more advanced applications with the latest technology take more time to develop and hence are expensive to build.
We recommend startups and SMBs first develop MVPs. These MVPs are more economical, helping you test your application within a limited budget.
4. Development Technologies
A simple Android application developed on Java or Kotlin with limited features takes fewer hours to develop and requires a minimal budget.
As you scale your business and try to gain a competitive advantage or be the first one to adopt a new technology like ML-based image recognition, the cost goes up.
Technologies like blockchain, cloud computing, and artificial intelligence also require millions of dollars in investments.
5. Process Of Development In 5 Stages
As a business owner, you may already have some elements of your application ready such as the initial interface of the screen.
While we suggest you always opt for a full-cycle development service to get the most out of your project, you can buy only standalone services for your application development.
Android application development services usually go through a five-step process:
Discovery: At this stage, you get consultancy regarding your application's scope and the estimated cost.
UI and UX design: At the UI/UX design stage, the developers will create the user experience and interface for your application.
The back-end and front-end development: The developers will write the code and develop the application following your UI/UX design.
API integration: Your application may also need custom API integrations for additional features.
Testing: Checking the final version of your application and fixing any errors.
You can also choose to get maintenance and support services for your applications. So overall, these things directly affect the total cost of development.
Your application's design is directly related to the user's journey and what kind of user experience they require. A simpler user journey is recommended by experts because it has a positive impact on the overall performance of the application.
If you have a team that already has a designer on board, then you don't need to invest in creating hyper-detailed designs.
However, if you only have the UI/UX first and looking to create a prototype for getting investments, then your cost can significantly increase.
By getting investment with a prototype, we mean the app idea that you can pitch to venture capitalists and financial partners.
Application programming interfaces, most commonly known as APIs, enable connectivity between two different applications. It's also an effective way to straighten out the development process.
Through these APIs, companies manage data exchange between consumers, authorize financial transactions, or even run affiliate ads. APIs are not included in the initial cost of your Android development but you will definitely need them once your application starts to grow.
Five popular examples of APIs include:
Google Maps
Google Ads
PayPal API
We Chat API
Amazon Selling Partner API
Single-purpose and basic applications can work with minimal and off-the-shelf APIs to run smoothly.
Its enterprise applications like Paypal and Google Pay work with a lot of data, payment systems, and more. So those applications need multiple high-end for the complete functioning of the application. 
The level of security your application requires depends on the amount of data your application collects. Security is a major concern, especially with free applications that earn through ad revenue.
These applications have specialized bots at the backend to process these ads and show them to users based on their browsing history.
There are a lot of ways developers ensure that your application's security stays full-proof. Encryption is one of the most common methods developers deploy to keep the user's data secure. Encryption tools also protect the application against hacking and data breaches.
Here are a few applications that have new end-to-end encryption.
Applications that are integrated with APIs can access your local storage and contact information.
Social media sites are constantly processing the personal details of users.
Video conferencing and chat applications like Whatsapp and Zoom.
Applications that require financial transactions or banking details, like the Bank Of America application.
Now, the level of encryption model you deploy on your application comes with a cost. You can reduce the cost but you may be comprising your user's data and sensitive information.
If you don't want to invest heavily in encryption tools, you can ensure your application's data security by testing it during the QA sessions. This can potentially eliminate any bugs or viruses during the development process.
Wrapping Up - How Much Does it Cost to Develop an Android App?
An Android application can be a game changer for your business. Considering the fact that there are almost 250+ million active devices on the OS right now, this means your Android application has the potential to generate millions of dollars in revenue.
What we recommend to entrepreneurs and startups when calculating the Android app development cost is to also calculate the viable return on their investment. It's important to consider all factors while investing in a dedicated app.
Ready to transform your app idea?
Share your epic ideas with us and our business analysts will take it from there. Talk to designers, developers and launching experts under one roof.
Building Your Online Presence.
Let us hear your requirements so we can best serve you to maximize your business potential.